Hello and Welcome to my Website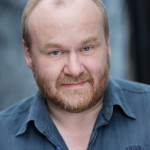 I am a director, actor and writer.
With my wife Zuzana we have a production company, Caesar Pictures, and we are writing and developing several feature film scripts in the fantasy, horror, sci-fi and comedy genres. Previously we've been making short films, including Underground, a romantic thriller that was nominated for an Amazon Consumer Award at the Cannes Film Festival.
Hope you enjoy the website: the showreels, the biography, and a blog about how our work is developing. Don't forget to sign up for updates on the social media links below, and the Contact page and above all…
Thanks for visiting!
Nick von Schlippe